Freight Forwarding
Exim Inc is associated with various shipping companies and freight forwarders in India and abroad who are reputed for their competence in services and competitive rates in particular countries. This helps us to choose the right provider depending upon the sector that the Customer is planning to Import or Export. We have been supporting our Customers by providing them the best of the services and cost available in the industry. Our services include the following
Our Services include the following activities:
Logistics Planning
P.O. follow up/ Vendor Co-ordination
Advise and assistance on Procedure and Documentation
Origin Handling and Inland Transportation
Consolidation of Cargo- Air Freight / Sea Freight
Carrier and Port planning
Flexibility of Mode : Ocean / Air / Road
Origin Customs and other approvals
Carrier coordination and Shipment Tracking
Consultancy on Indian Customs / Exim Policy Requirements
Documentation & Customs clearance of port / Airport of Arrival
Warehousing at destination
Domestic Distribution
Information Management & Customized system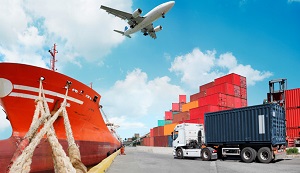 Custom Clearance
We are a registered Customs House Agents and offer our services for clearing the Import & Export consignment from Seaport and Airport. We have specialized trained staff to look after all requirement in clearing or forwarding of goods through customs port/airport/ foreign post. We are well conversant with customs laws and are capable of interpretation of law to enable us to do justice to the assignment being handled by us. Our experience has given us good exposure for clearing goods at Sea ports/Airports like goods under Project import, Capital goods, Plant and Machinery under various Governments for duty concessions. Apart we have been clearing goods for all other type of Industries.
We are experienced in specially handling imported Second Hand Capital Goods.
Adding a step further we support our Customers in acquiring Import Export Code certificates, EPCG Licenses from DGFT MUMBAI AND PUNE.
Presently we have been active at Mumbai, Delhi, Chennai, Kandla, Bangalore, Tuticorn and Cochin Port with all amenities required for handling at Customs.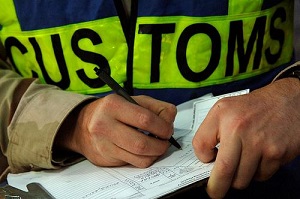 Warehousing & Distribution
Our logistics solution includes proper and secure warehousing for all cargo. A well developed system and procedure for planning and controlling storage means the customers have more control over their goods without actually worrying about how to do it and at the same time allow them to minimize their inventory costs.
We help our customers for proper storage and handling systems specific to the nature of goods to eliminate any possibility of damage during storage, Inventory management enabling total control over storage and movement of goods, Bonding and consolidation services, Distribution and delivery systems facilitating Just In Time arrival of goods at designated points.
In addition we are able to assist in identification and setting up of warehousing facility specific to the customer's requirement as also to provide warehouse management services at customer owned warehouses.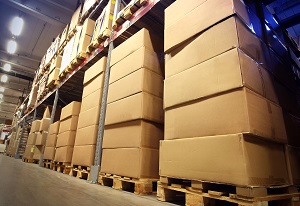 Transportation & Material Handling
We understand that transportation is an integral part and the most sophisticated element in logistics as it involves professional handling of cargo understating its value and most important its delicacy depending on the volume of cargo. We are tied up with various transporting companies' proficient, strong and concentration in specific states of our country. This helps us getting our customers cargo in the safe hands and cost efficiently. Emphasis needs to be made about own fleet of trailers handling cargo at Kandla & Mundra Port that is fast catching up with our growing economy.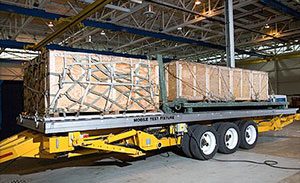 Insurance
The key to successful business is proper risk management. It's all about managing risk effectively. With growing trade volumes, vessel sizes and government legislation, all face increasing risks and liabilities in their industry. Insurance is an important risk management tool, For an effective insurance purchasing strategy, one should be aware of the changing risk exposures, the breadth of cover available and the long-term benefits that insurance provides by protecting profitability. An effective risk management strategy that is able to react to new risks and control existing ones can expect to have a long-term beneficial effect on the insurance costs.
The aim of all insurance is to compensate the owner against loss arising from a variety of risks, which he anticipates, to his life, property and business. We support our Customers to keep their risk at bay by advising them the best of Insurance coverage.